About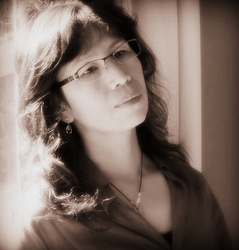 Growing up in the remote countryside of northeast China, my childhood was surrounded by the natural world. Looking up at a dark sky and counting the shooting stars fleeting by; watching the burning sunset retreating from the other side of the small forest and being fascinated by the magical color transformation of the clouds; walking through the meadow after the rain and watching blue dragonflies gracefully darting on the tips of the grass; lying on the thick snow bed on the little hill that was rarely reached by people and listening to the cracking sound when stepping into the firm snow...
Nature nourished me and taught me how to listen to the music of its sound in the silence. Most of all, it taught me how to discover its mostly unnoticed beauty in a unique way. But those were simply recorded by the eyes, kept in the heart, and became a never fading memory.
At the beginning of the millennium, I started to record the natural world with my camera. Since then, photography became a passion rather than just a hobby. In 2006, I moved to the beautiful city by the Pacific ocean, Seattle, Washington. The beauty of the surrounding forest, ocean and mountains inspires me and makes me embrace them. Looking into the water, looking up to the sky, childhood memory guides me to discover these amazing moments. From shooting seascape to chasing the fleeting reflection in the water and the ephemeral beauty on the beach, photography helped me enrich and distill my experiences.
I paint my own vision of the world, using the camera as a brush, and painting with light, to express my feelings of those moments when the images were captured, to convey the essence of the places where the images were created, on the beach, in the forest, at the dusk... Photography created countless very personal and special moments in my life.
So, stop by my Galleries, I am happy to share with you what I saw through my camera and what I felt at those personal moments.
I hope you will enjoy your visit.